Impact
Plastic Tensile Impact Test - ISO 8256, ASTM D1822
Date:2019-12-25
Source:United Test
Views:100
Scope:
The tensile impact test measures the amount of force needed to break a specimen under a high speed tensile load introduced through a swinging pendulum. With a fixture 60g, and 120g.
Test Procedure:
The thickness and width of the test specimen is recorded. The specimen is then clamped to the crosshead and placed into the pendulum. The pendulum is released and allowed to strike the anvil breaking the specimen. The tensile impact energy is recorded and then corrected impact energy is calculated.
Specimen size:
There are two types of test specimens which can be used, long (L) and short (S). Both are 63.5mm (2.5") long, but gauge length areas vary. Type L specimens, with a gauge length of 9.53mm (0.375") provide a greater differentiation between materials. Type S specimens, which have no true gauge length (see the picture above) provide a greater occurrence of brittle failures.
Related products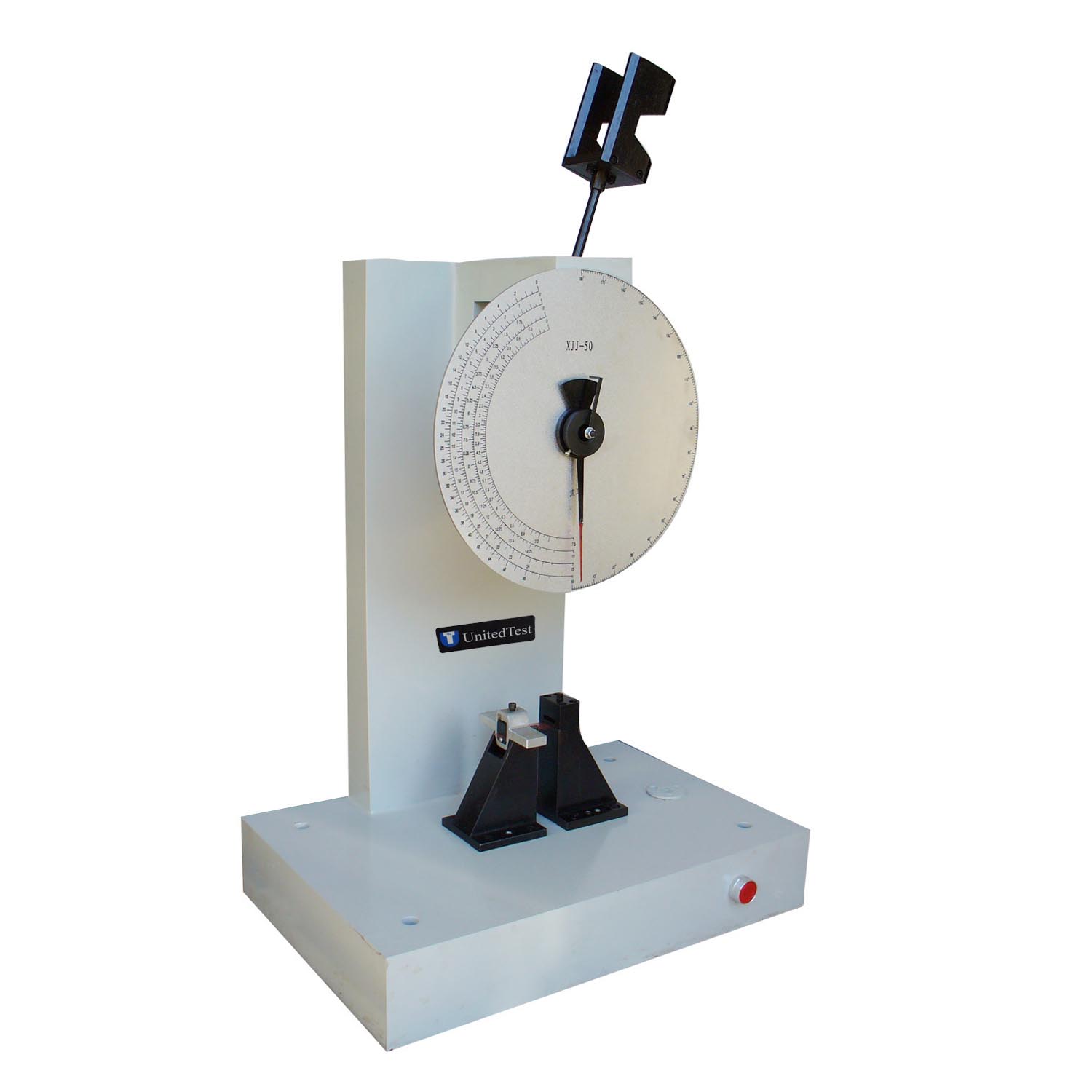 Plastic Tensile Impact Testing Machine ISO 8256, ASTM D1822