Drop Dart (Free-falling Dart) Impact Tester ASTM D1709, ISO7765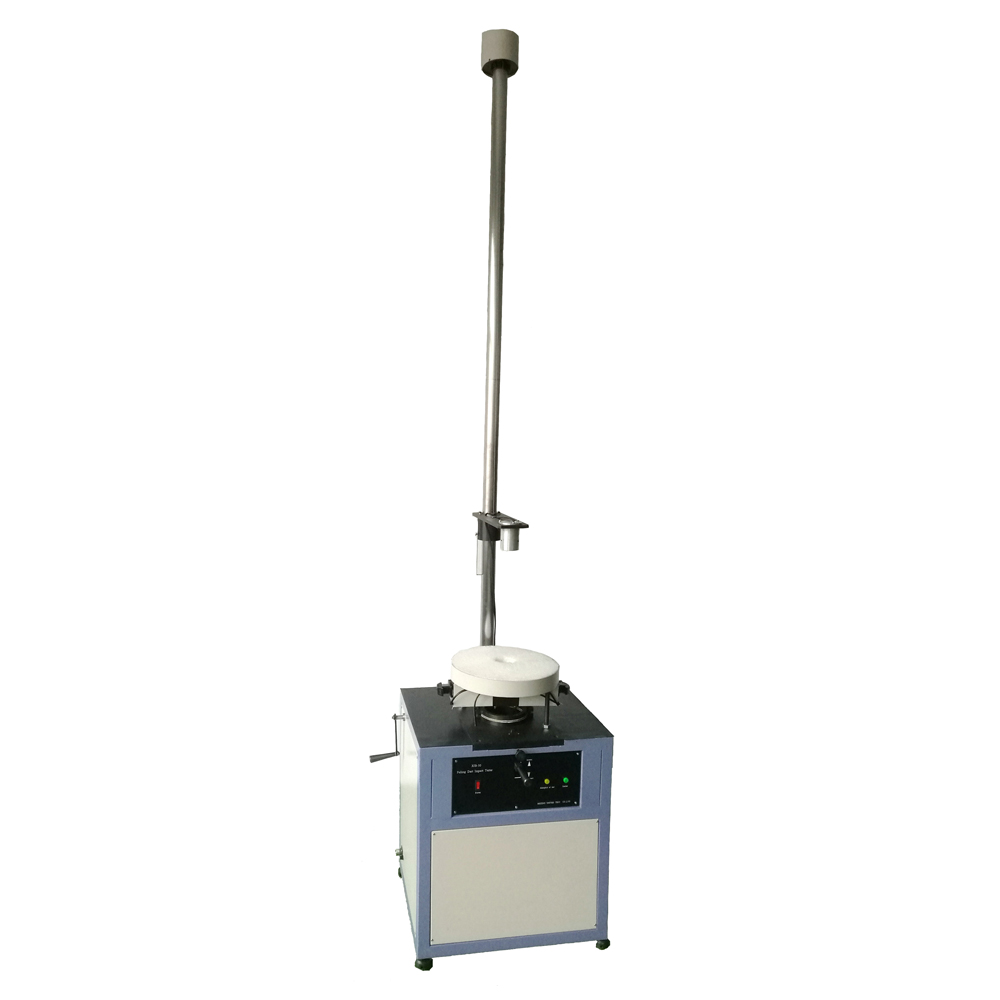 Introduction
Specification
Accessories
Standard
LEAFLET & VIDEO
Contact Us
XJB-30 mainly used to test plastic, film, or sheet thickness below 1mm, impact by falling dart, check the energy when 50% of test specimen broken.
Conform with standard: ISO 7765, ASTM D1709, GB 9639.
Scope:
Falling dart impact is a traditional method for evaluating the impact strength or toughness of a plastic film. This test uses a single dart configuration and a single drop height, while varying the weight of the dart. Test results can be used either as a quality control evaluation or for end use comparisons.
Specimen size:
Film samples that can be cut to 230 mm x 230 mm (9" x 9") specimens
A minimum of 30 specimens are required for the test

Falling dart impact tester, drop dart impact testing equipment.
Model
XJB-30
Dart weight
A method: R19±1mm (2 pcs)
B method: 25±1mm (1 pc)
Weight
50—2000g (5g increment)
5g (5 pcs), 15g (15 pcs), 30g (10 pcs),
45g (10 pcs), 60g (10 pcs), 90g (15 pcs)
Specimen clamper

OD 150mm, ID 125mm

Max. energy

30J

Impact height

1500mm

Power

220V, 50HZ

Dimensions

650mm×650mm×2600mm

Weight

150Kg

Standard Accessories

Loadframe, Dart head, weight unit, tools, power cord, manual etc.
Loadframe,
Dart head,
weight unit,
tools,
power cord,
manual etc.
ISO 7765-1: Plastics film and sheeting -- Determination of impact resistance by the free-falling dart method -- Part 1: Staircase methods

ASTM D1709: Standard Test Methods for Impact Resistance of Plastic Film by the Free-Falling Dart Method.

Related products