U/V Notch Broaching Machine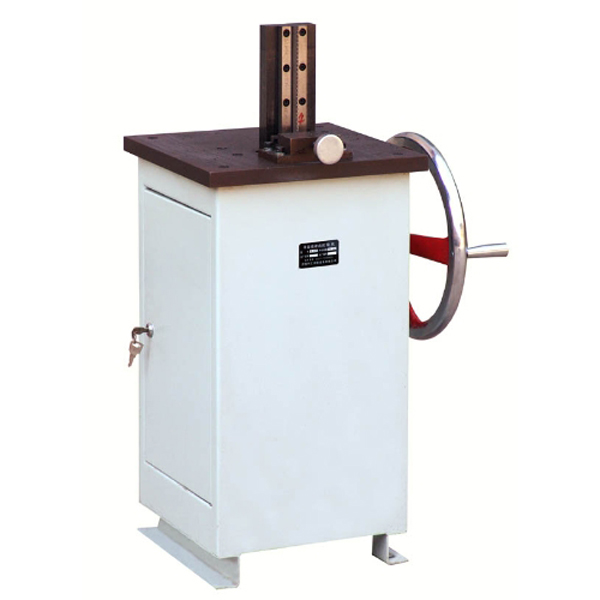 Introduction
Specification
Accessories
Standard
LEAFLET & VIDEO
Contact Us
VU series broaching machine is a supplemental equipment for impact test, used to broach the U or V notch for impact test specimen. Also name impact sample preparation machine, impact specimen notching machine, UV notching machine etc.,

* Easy operation, high efficiency, conform with ASTM E23, ISO148 or equal standard;
* VU-2D Electronic automatic operation. Two working stations.
* VU-1S Manual operation, one working station.
Model
VU-1S
VU-2D

Drving model

Manual

Motor electric

Broach

V or U (2mm)

V / U (2mm)

Specimen dimensions(mm)

10*10 (7.5, 5)*55

10*10 (7.5, 5) *55

Travel speed

---

2.5m/min

Blade stroke(mm)

350

340

Power

---

380V 500W

Dimensions(mm)

350×350×700

600×500×1200

Weight(Kg)

100

150

Two blade, U and V type; extra blade as spare parts is available. (VU-1S standard one blade)
Two blade, U and V type;
extra blade as spare parts is available.
(VU-1S standard one blade)
ASTM E23 "Standard Test Methods for Notched Bar Impact Testing of Metallic Materials"

ISO 148 "Metallic materials -- Charpy pendulum impact test"

Related products