WDW-Y tensile testing machine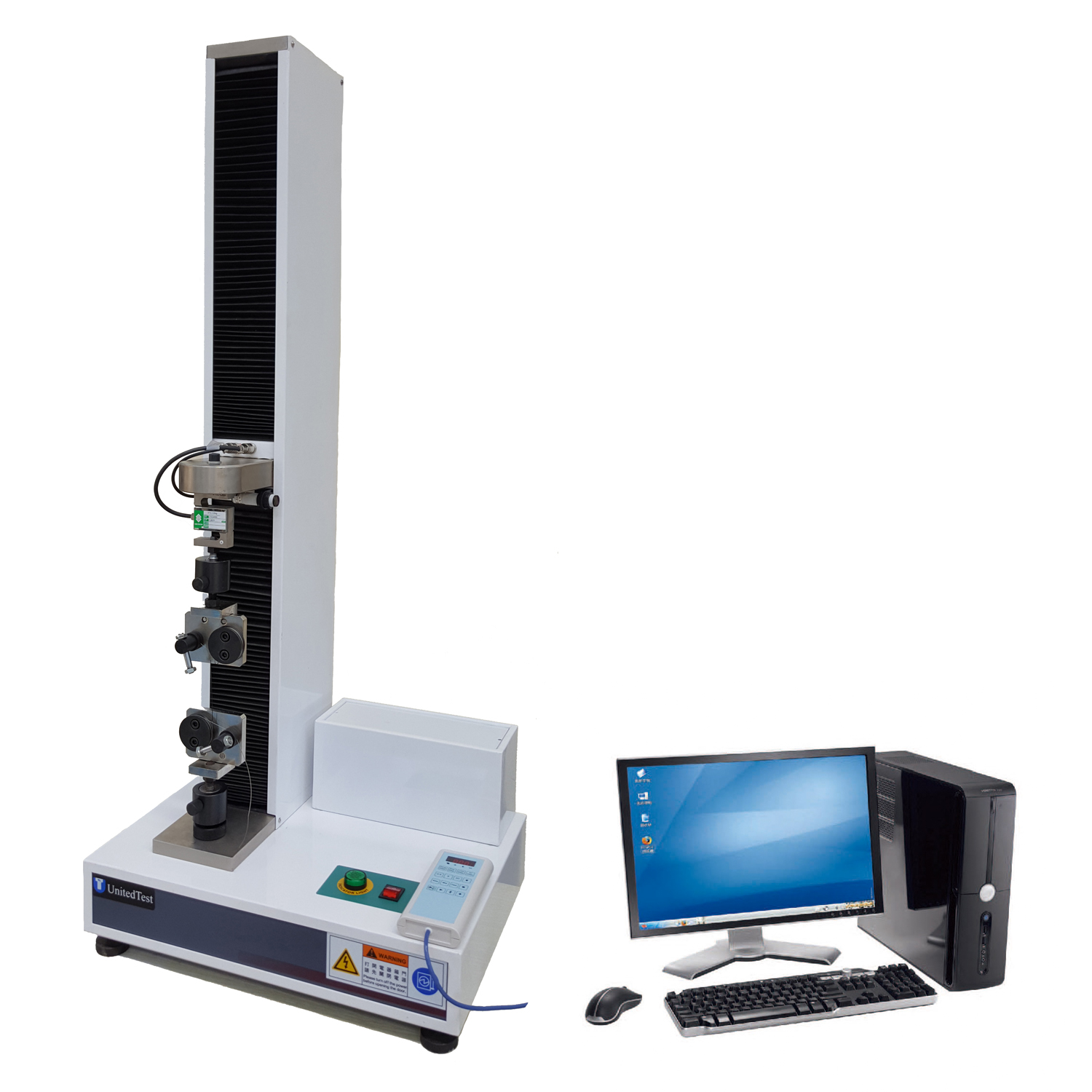 Introduction
Specification
Accessories
Standard
LEAFLET & VIDEO
Contact Us
Single Column Tabletop universal testing systems can be used over a range of force applications up to 5 kN (500 kg). A variety of load cells are available to provide accurate measurements for applications ranging from micron-size fibers to those utilizing the full capacity of the load frame. Additionally, a full range of grips, fixtures, and strain measurement devices are also available.

Features:
Computer control, single column, Adopt Japan Panasonic/FUJI AC servo motor and driving system, USA Vishay Celtron load cell.

Main application:
Applications solutions include medical devices, biomaterials, textiles, elastomers, food, small components, wire, paper, plastic, film, fibers and threads, adhesives and many more.
Widely used for industrial application, factory quality control, science and research institute, QC &QA college student training, education institute, testing and inspection center, laboratories, construction company, aerospace, mechanical production, electric appliance fields.

Comply with different standards such as ASTM D638, ASTM D695, ASTM D790, ASTM D412, 624, ASTM D882, ISO 527, ISO 37, ISO 604, ISO 178 and other equivalent BS, ASTM, JIS standard.

Load capacity

100N, 200N, 500N, 1Kn, 2KN, 5KN

Frame proof load capacity

150% of rate capacity

Multiple load cell in one machine function

YES

Load Accuracy

Class 1/0.5 according ISO7500-1

Load cell overload capacity

150% of rate capacity

Load measuring resolution

1/500000 FS, stepless

Position / displacement resolution

0.001mm

Crosshead travel

1150mm

Tensile test space

800mm

Compression test space

900mm

Standard tensile test fixture

Corrugated Opposite clamping

Compression platen diameter

Φ100mm

Testing speed range

0.001 mm/min~500 mm/min, stepless, adjustable arbitrarily

Weight

110kg

Standard Power

220/110V, 50/60HZ, 1 phase

Dimensions

520×410×1500mm

Analysis software

SmartTest English version

Working system

MS Win7 / Win10
High Stiffness Frame

1 set

Servo driving system:
Servo motor:

1 set

Loadcell

1 set

Decelerator and deceleration system

1 set

Leading screw:

1 set

Corrugated Opposite clamping tensile test fixture

1 set

Compression test fixture(Φ100mm)

1 set

Professional testing software(SmartTest, English version)

1 set

Computer

1 set

Printer

1 set

Documents (Manual, packing list, certificate)
Load weighing system meets or exceeds the requirements of the following standards: ASTM E4, EN10002-2, BS 1610, DIN 51221, ISO 7500-1.
Test method standard like: ASTM D638, ASTM D695, ASTM D790, ASTM D412, 624, ASTM D882, ISO 527, ISO 37, ISO 604, ISO 178 and other equivalent BS, ASTM, JIS standard.
Video of large travel extensometer sample clamping
video of rubber tensile test
Related products